CLEAN, GREEN &
SUSTAINABLE
Seaweed For Health
Our Pacific Seamoss™ is 100% Organic Seaweed. Grown in clean water with no added chemicals for growth or in production.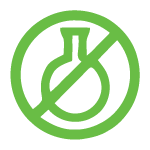 We follow a strict testing schedule. We check for Heavy Metals & Biological Contaminants, and trace every batch from our farms to your home.
SUSTAINABLE & ACCOUNTABLE
We believe in business with integrity. We are selective with who we work with, and our partners also believe that sustainable business is the right way of doing business.
Seaweeds are a "nutrition powerhouse", naturally high in essential fatty acids, antioxidants and unique phytosterols. Your body needs these for balancing hormones and helping you look and feel better.
DID YOU KNOW
Seaweeds are a powerful anti oxidant, known for centuries for health improvement and health restoration?

Seaweeds are sustainable, renewable, and do not need fertilizer, water or pesticides?

Seaweeds provide economic returns to aquatic farmers globally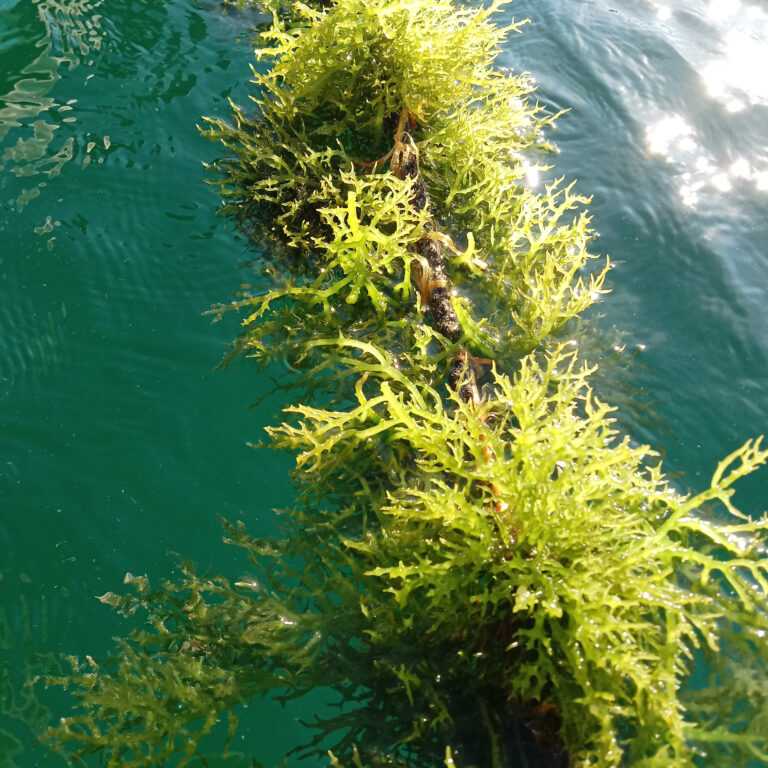 SAFELY NOURISHING FROM THE INSIDE OUT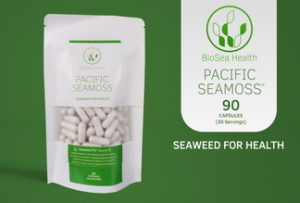 Pacific Seamoss Capsules
90 capsules containing 100% dried seaweed. An easy way to get the benefits of seaweed every day.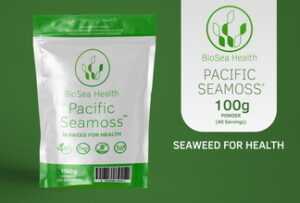 Pacific Seamoss Powder
100g dried seaweed powder. Easy to store and perfect for cooking or adding to juices and smoothies.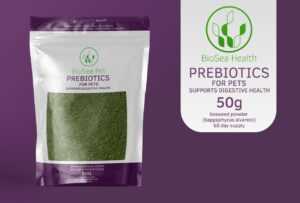 Biosea for Pets
Dried seaweed powder, easily added to wet food for pets. A great source of prebiotics to help gets with digestive health.
April 2, 2020
They always say experiment on yourself first. 15 years back pain. Seaweed stopped it. Perhaps I should have self experimented…
Read More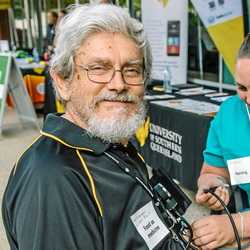 FOR JOINT PAIN
Hundreds of customers have told us eating Biosea Health seaweed has reduced their joint pain.
Our research & clinical trials by Prof. Lindsay Brown and Prof. Xiao, is exploring how the restoration of cartilage and synovial membrane can be increased with anti-inflammatory functional food, including Seaweed.
FOR PAINFUL PERIODS
A research trial showed a 75% reduction of period pain, halving of bleeding and reduction of PMS symptoms and thousands of women have successfully used Pacific Seamoss.
Period pain affects 2 out of 3 women – and the data shows there is no need to continue to lose over 8 days each year.
SUSTAINABILITY FROM GATE TO PLATE
We pride ourselves on the quality of our sustainable and safe products made from natural ingredients.
Our leading-edge technology tracks our Seaweed from "gate" to "plate" – so you know exactly what you are putting in your body.
CHANGE STARTS WITH STRONG FOUNDATIONS
The Seaweed for Humanity Foundation was established to improve health and well-being of our farming communities. We partner with our aquatic farmers and their communities to invest in programs with long-term benefits for the whole community, such as support services, education, training, health, and financial knowledge.