Heal Wounds Faster – the science
Surprise, surprise! We've found yet another incredible health benefit from seaweed. Turns out seaweed is not just great for your nails, hair and overall health, it's actually works to heal wounds faster.
Our Biosea science team has stumbled across some research in wound healing that will knock your socks off.
In a 2011 study, seaweed was given to wounded rats to assess its effects on the healing process. Those that were fed the seaweed had 100% wound healing over 15 days. Those that were not fed the seaweed supplement only had a 50% healing rate (Muhammad and Mohamed 2011). Basically, those that supplement their diet with seaweed should see their wounds heal 50% quicker than those that don't eat their sea-greens.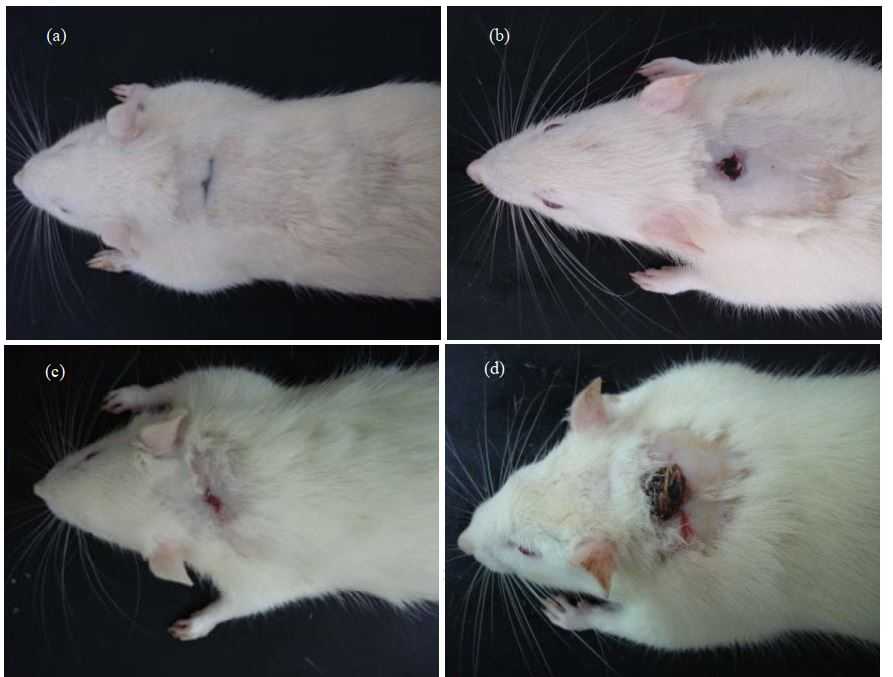 The Real World
Most of us deal with burns, scratches or wounds with a band-aid and some curse words.
But imagine if the healing process really was faster? For young people, regular intake of seaweed could help with ulcers, cold sores or the occasional skateboarding injury. Maybe we'd live a little bit more on the edge (in a good way, of course). But what about that angry red zit you've had to pop? Imagine if it healed quickly enough to not scar, or ruin Friday date night? Perhaps seaweed could be the answer to quick-healing blemishes. In our pilot trial for dysmenorrhea, 60% of the participants said their skin healing was faster.
Customers Report Wounds Heal Faster
Over a dozen customers of Pacific Seamoss report they have gone into surgery for skin operations, such as Basal Cell Carcinoma removal, Arthroscopic surgery, knee surgery and when they return to get the stitches out, the surgeon or nurse are surprised wounds haved healed much faster than expected. These are anecdotal studies. But when a surgeon who has done thousands of operations comments on speed of recovery, its time to pursue some more.
Heal Wounds Faster if You are Older
For someone over 70, a significant wound can perpetuate into something much worse. A wound or ulcer could be the difference between vitality and immobility; even seeing the grandkids or doing the things that bring them joy.
We all know that grandma would probably not be keen to eat 10 rolls of sushi a day, but a couple of capsules from Biosea health could make a massive difference to her life. For the youngins, we may not be incapacitated from a minor injury but next time we take a tumble, we'll be grateful that we had our daily dose of sea-greens to see us through.
So, try seaweed out for yourself and see if it makes a difference. But most importantly, make sure you get grandma onto it (and maybe even mum and dad). They'll thank you later.
WOUND HEALING PHASES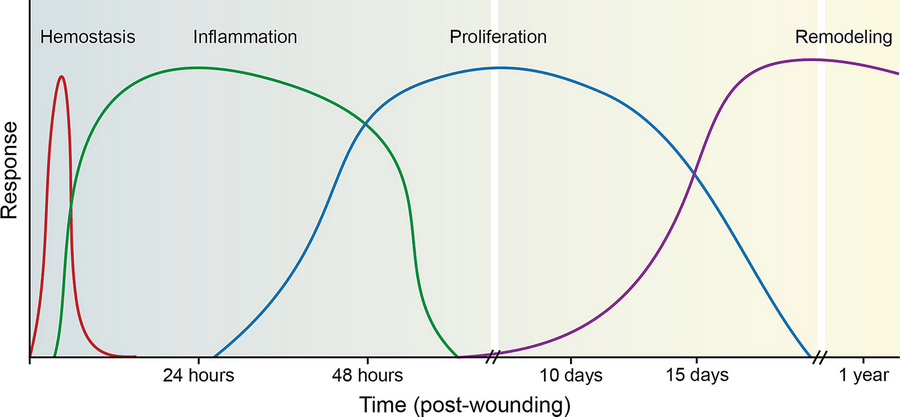 References
[1] Samaneh Ghasemi Fard, Fatemeh Tash Shamsabadi, Mozhdeh Emadi, Goh Yong Meng, Kharidah Muhammad and Suhaila Mohamed (2011). "Ethanolic extract of Eucheuma cottonii promotes in vivo hair growth and wound healing." J. Anim. Vet. Adv 10: 601-605. (MedWell) DOI10.3923/javaa.2011.601.605
[2] Panayi A.C., Reitblat C., Orgill D.P. (2020) Wound Healing and Scarring. In: Ogawa R. (eds) Total Scar Management. Springer, Singapore (DOI)
Seaweed – not just good food, Food for Health and Heal wounds faster!