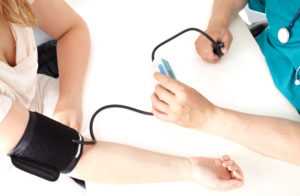 Understanding blood pressure readings?
Blood pressure readings are a direct measure of the pressure applied on the walls of the arteries as the heart pumps blood around the body. Because there are two phases of the heart pumping, there are two measures of blood pressure. When high, it is called hypertension.
What are the long term effects of Hypertension?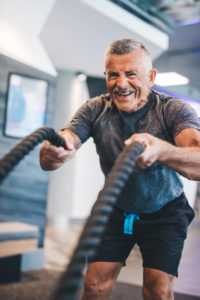 Blood vital sign does not remain constant at all times but varies and adjusts to the bodies needs depending on various factors such as the position of the body, physical activity, breathing, and emotional state. If you do exercise, then the pressure will increase to push more blood around the body. Exercising is usually recommended for improvements in health, and that exercise can raise your resting heart rate by 50 to 70% above the resting heart rate. Just the thought of going to a doctor can increase your heart rate, and doctors describe the elevated blood vital sign level that results simply from being in their office as "White Coat Syndrome." However, if your hypertension stays persistently high for a long time, it can damage your heart and your blood vessels, leading to severe health problems. It puts extra demand on the heart and blood vessels, thus weakening the heart muscles and increasing the risk of heart disease. When your vital signs remain consistently high for extended periods, it is referred to as hypertension. Hypertension usually does not have any visibly apparent signs or symptoms; therefore, the only way to know if you have hypertension is by having it measured either at home or by your medical practitioner. Uncontrolled high blood levels can lead to a heart attack or stroke.
How is blood pressure measured?
Blood level pressure can be measured at home with a blood pressure machine, or by your pharmacist or a medical practitioner. The units of measure (millimeters of mercury or mm Hg) are based on the first pressure measurement instruments that used mercury. It is the standard still used in medicine today. Hypertension levels are assessed using two measurements. The first number, which is the higher one, is called systolic blood pressure and measures the pressure in the blood vessels when the heartbeats. The second number, which is the lower number, is called the diastolic blood pressure and measures the pressure in the blood vessels when the heart relaxes between beats.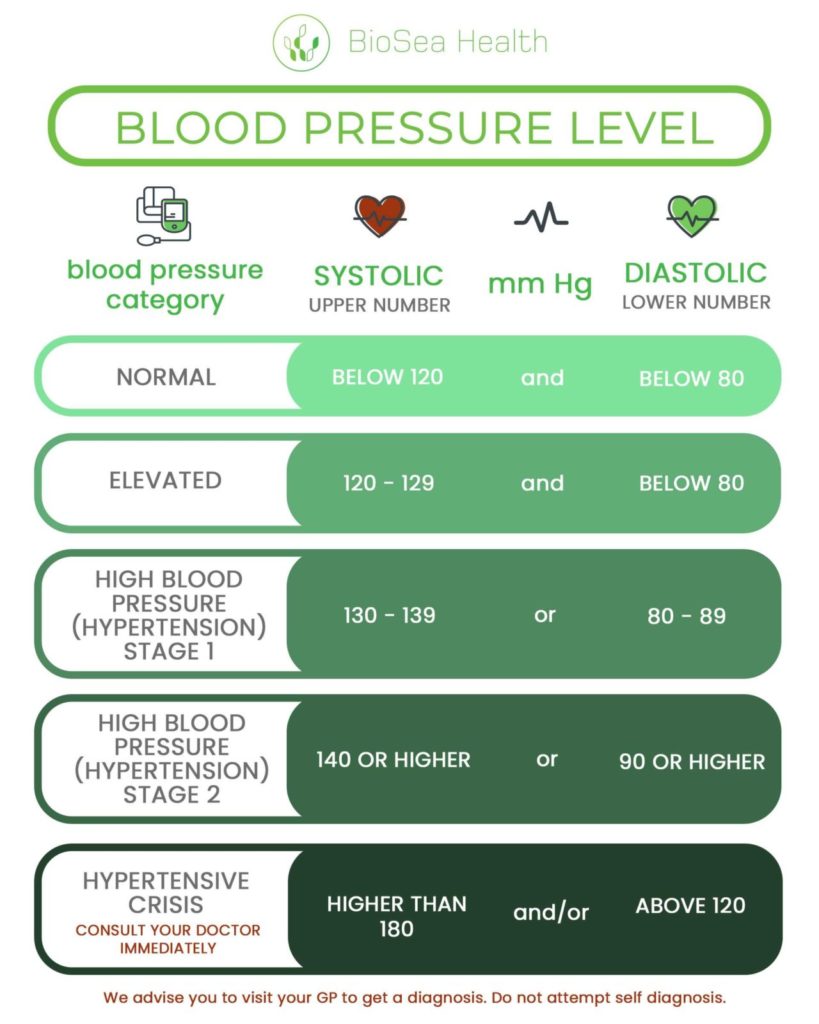 What do the measurements mean?
Normal blood pressure
Although measurements vary from person to person, optimal blood vital sign pressure is in the normal range if the top reading (systolic pressure) is below 120 AND your bottom reading (diastolic pressure) is below 80. i.e., 120 over 80. The typical difference is about 40.
Elevated blood pressure
You have Elevated blood pressure if your top reading is between 120 and 129, AND your bottom reading is below 80.
Hypertension stage 1
You have Hypertension Stage 1 if your top reading is between 130 and 139 OR your bottom reading is between 80 and 89.
Hypertension stage 2
You have Hypertension Stage 2 if your top reading is 140 or higher OR your bottom reading is 90 or higher.
Hypertensive crisis
You are in the Danger zone and should seek immediate medical help if your top reading is above 180 AND/OR your bottom reading is above 120.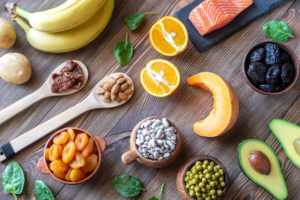 How can you manage hypertension naturally?
A person with high vital sign level pressure is wise to make some changes to their lifestyle to help bring the readings down. Some of these changes include eating foods rich in potassium, reducing the amount of salt intake, weight loss, together with regular exercise and reduced alcohol intake. Since having potassium in the diet reduces the effect of sodium, taking foods rich in potassium helps people with hypertension manage this condition.
Does consuming seaweed help?
Dieticians consider that seaweed could potentially replace salt as it naturally has a salty taste. The addition of seaweed in your diet will have a net effect of increasing potassium in your body and reducing the demand for sodium intake as the seaweed replaces the salt. Seaweed also has many nutrients, such as vitamins C, which decreases vital sign pressure. In Japan, several undertaken studies have associated seaweed consumption with protection against heart disease. Seaweed might possess beneficial health effects on the blood pressure of the blood among children according to a study in healthy pre-school Japanese children. Adding seaweed to your diet may help reduce hypertension by reducing blood cholesterol levels because excess cholesterol in your blood can form a clot that can cause a stroke or heart attack.
When it comes to understanding your blood pressure results, and what to do about them, always speak to your medical practitioner. Biosea Health grows pure, organic, Pacific Sea Moss©. Our seaweed is harvested in the pristine waters of the Pacific Ocean. Seaweed intake may lower blood pressure according to several scientific studies and also has for consumers of Pacific Sea Moss. Seaweed is part of a healthy diet, and when combined with regular exercise, heart health likely improves.
As with any dietary supplement, you should consult a healthcare professional if you have any questions about adding seaweed to your diet. We make no medical claims. But we all understand seaweed is healthy. What you may not know is that peer-reviewed scientific papers have shown in countless studies on humans, animals, and in test tubes that seaweed is healthy. BioSea Health provides seaweed as a simple way to consume food. Simply good healthy food.